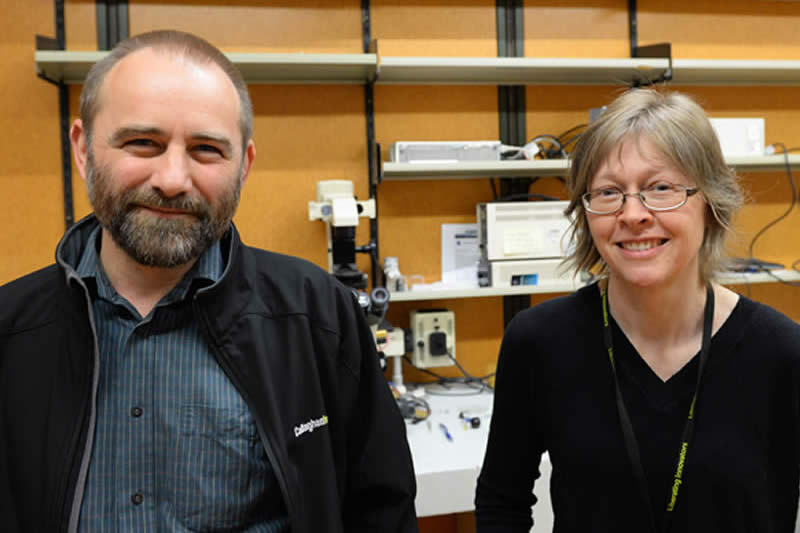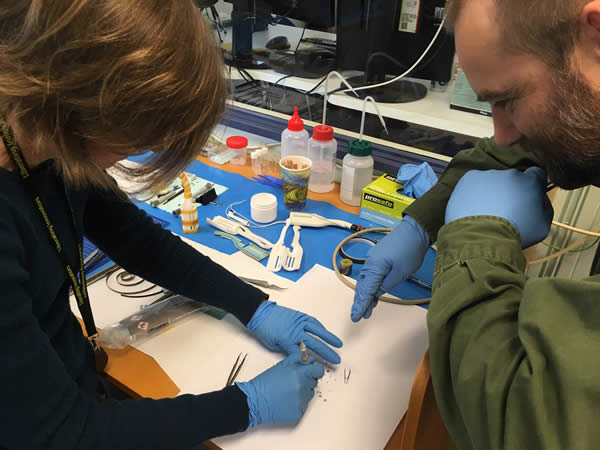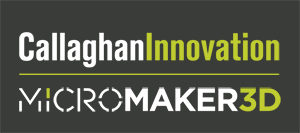 Andrew Best and Andrea Bubendorfer - Callaghan Innovation
MicroMaker: a new 3D printing technology for high value miniaturisation
Andrew Best and Andrea Bubendorfer are co-inventors of MicroMaker, a wholly new type of 3D printing for miniaturisation. This game-changing technology has the potential to open up miniaturisation as a new high value application in additive manufacturing, an industry that already exceeded 7 Billion USD in 2018.
Andrew and Andrea started by identifying microfabrication as an economically significant industry with easily exportable high value products. Recognising the high cost barriers to entry, they saw a gap in the market for an accessible approach. Using microfabrication principles and materials they created MicroMaker, enabling rapid prototyping to meet the demand for miniaturisation.
MicroMaker has attracted multiple international awards. Since its unveiling in September 2018, it won an exclusive launchpad at the IDTechEx show for emerging technologies (Silicon Valley, Nov 2018) and a select video interview by the chair. This was followed by a place in the RadLaunch class of 2019 with an invited Webinar, cash prize and funded travel to exhibit and present at the Big Ideas! Meeting (LA, Mar 2019).
Most recently MicroMaker received both a funded invited presentation and 3D print art exposition entry to Rapid + TCT, the preeminent event in 3D printing (Detroit, May 2019). MicroMaker has been showcased in all major 3D printing news sources as "a technology to keep an eye on".
The technology's development and commercial potential has MicroMaker sought after by investors and end-users. It is now underway with discussions to take this globally.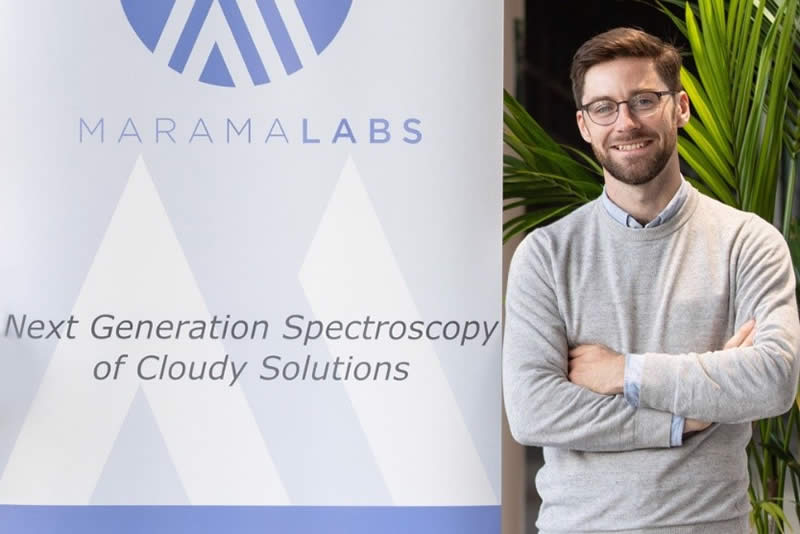 Dr Brendan Darby, Marama Labs
Visibility through the clouds – revolutionising analytical spectroscopy by enabling analysis of cloudy liquids
Dr Brendan Darby, founder-CEO of Victoria University of Wellington spin out company Marama Labs, has developed world first analytical spectroscopy technology that enables unprecedented insight into the composition of cloudy (or turbid) liquids, and drastically simplifies laboratory operations by eliminating costly sample preparation steps.
The Marama Labs technology is particularly pertinent for the food and beverage industry, where cloudy samples are common and product characteristics, such as colour, phenolics and hop content, are carefully crafted and a key driver of end-product value. The Marama Labs technology also has broad potential applications across a number of other industries that already use spectroscopy analysis for both compliance and product quality purposes.
During his PhD research, Brendan, a physicist, and MaramaLabs co-founders discovered a unique solution to the long-standing problem of measuring absorbance of light by molecules in the presence of highly scattering (cloudy) nanoparticles, using spectroscopic analysis. They quickly realised the discovery could have far and wide applications in industry, where sample cloudiness drastically reduces the ability to measure a liquid using light. Since beginning commercialisation work to develop the technology, Brendan and the team have further refined the technology and the company now has a first working prototype instrument and full commercial trials underway with two major wine industry players in both New Zealand and Australia.
Brendan has always been passionate about the application of physics to real-world problems, and alongside Marama Labs co-founders Dr Matthias Meyer and Professor Eric Le Ru, Brendan holds a vision for transformation of industry using innovative analytical instruments to demystify some of the complexities of creating high value products such as wine. Brendan sees the opportunity for this science to enable a new generation of master craftspeople by equipping them with new analytical tools and insights to create even better products.
Over the last two years Brendan has unflinchingly pursued his dream, having leveraged the commercialisation support network of Viclink, KiwiNet, Callaghan Innovation, and leading technology incubator, WNT Ventures, to ultimately found a start-up company as a commercialisation vehicle for his discoveries. Marama Labs has already attracted significant private investment and is set to take on the world of cloudy liquid analysis.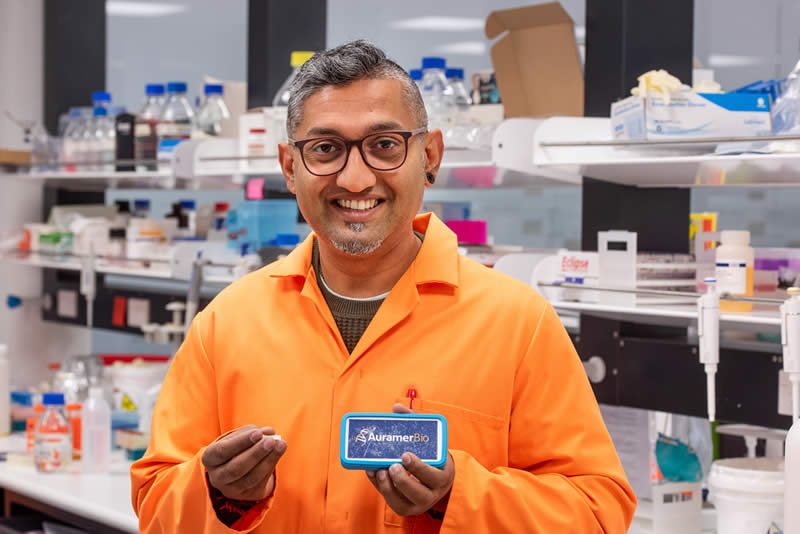 Dr Shalen Kumar, AuramerBio
Precision diagnostics made faster, cheaper, and mobile
Dr Shalen Kumar, Co-Founder and CEO of AuramerBio started developing aptamers (synthetic bio-receptors) to enable new high-end precision diagnostic solutions that is affordable and mobile. Shalen started research on Aptamer technology during his undergraduate studies at Victoria University of Wellington with a passion of providing high quality accurate, robust and sensitive medical diagnostic solutions for 3rd world communities and environmental monitoring.
In the US$10b POC biosensor market, AuramerBio is developing total solutions for mobile testing for illicit drugs and female fertility markets. AuramerBio has developed multiplex quantitative tests for up to 8 target molecules in saliva samples in under 3mins. AuramerBio also has Aptamers for steroid and protein hormones, environmental contaminants, amino acids, nutritional compounds, and various diagnostic biomarkers in its catalogue for future market expansion. AuramerBio has both National and International partner companies currently utilising Auramers Aptamers in their platform tech to offer novel diagnostic solutions for their market verticals.