The Emerging Innovator Fund is generously supported by:



The Norman Barry Foundation has generously provided $475,000 to support KiwiNet Emerging Innovators.
The Norman Barry Foundation, is a charitable trust registered under the Charities Act 2005. Norman Barry was an entrepreneur and a philanthropist who established the Quality Hotel Parnell.
During his successful business career he mentored motel owners in Auckland who were new to the industry and helped various charitable organisations in the form of donations.
Norman left his shareholding in Quality Hotel Parnell Limited to the Foundation, and the distributions from this Company to the Foundation are used for charitable donations.
In addition, Quality Hotel Parnell Limited is also a registered charity in its own right and this company also makes donations to the community.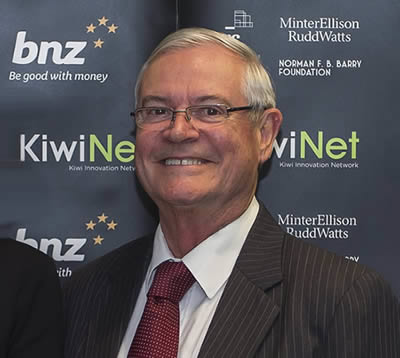 "Both KiwiNet and the Foundation share the common goal to inspire young people to pursue science careers and seek out opportunities to apply their knowledge to the benefit of the community and the economy."
John Smith, Chairman of the Norman Barry Foundation