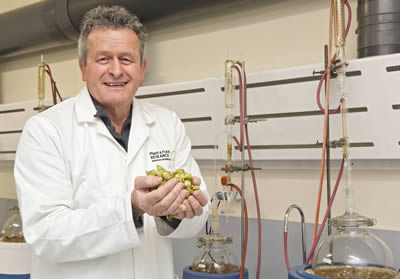 Dr. Ron Beatson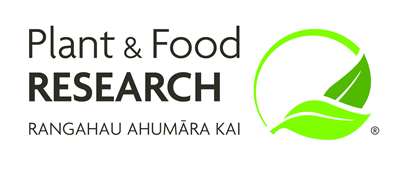 Dr. Ron Beatson: New Zealand's Hops Man – A Lifetime in Search of Flavour
Under the leadership of Dr Ron "Mr Hops" Beatson, many New Zealand grown hops have now become a household name in the international brewing industry. Since 1984, Ron has been instrumental in the development of many new "specialty" hop cultivars, a major factor behind the global boom in popularity of craft beer.
Thanks to Dr Beatson's research, NZ Hops have transformed from a cottage industry supplying hops to NZ-based brewers to a sophisticated export product with more than 85% of production now exported to the some of the world's leading beer producing nation such as USA, UK, Germany and Australia. Dr Beatson's research is highly applied and closely aligned with the needs of hops growers and the brewing industry. The end product of his research is a cold, incredibly tasty beer, and it doesn't get much better than that.
Prof Andy Buchanan: Leading a Vision of Multi-story Buildings from Renewable Resources
Professor Andy Buchanan is pioneering research at the University of Canterbury that has lifted engineered timber buildings into serious contention for the Christchurch rebuild after the devastating earthquakes of 2010 and 2011.
He and his team have initiated a step-change in the perception of structural timber, allowing direct competition with concrete and steel for large span and multi-storey buildings, for the first time. His innovative products allow architects to design structures not previously possible with traditional materials. He is also leading the charge to commercialise these new timber building products with industry partners into the global market.
In 2010 he was also instrumental in the establishment of an industry consortium, creating deep industry engagement channels for him and his collaborators ensuring research outcomes with strong industry relevance.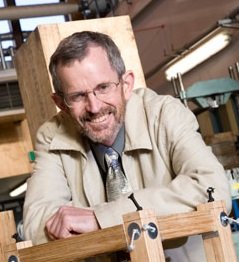 Prof Andy Buchanan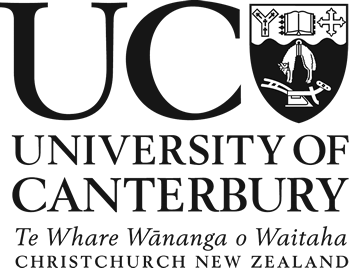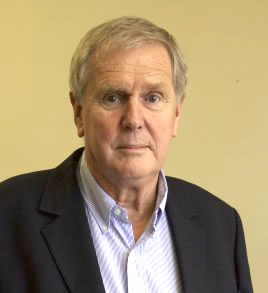 Prof Phil Butler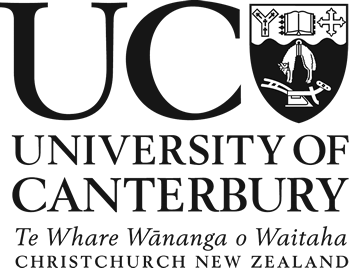 Prof Phil Butler: Creating a Colour CT Imaging Industry for NZ
Phil Butler is a serial researcher entrepreneur. He has founded two technology companies: MARS Bioimaging Ltd (MBI) where he is CEO, and Medical Laser Developments Ltd (MLD) where he was CEO. He was also instrumental in the establishment of the National Science-Technology Roadshows and Science Alive! which have promoted science to many thousands of youngsters.
MARS Bioimaging has stemmed from his involvement in an international science collaboration led by CERN to develop a colour x-ray detector. Since 2005 Phil and his son Anthony have built and nurtured a cross disciplinary R&D team of 30 FTE, including physicists, radiologists, engineers, computer scientists, orthopaedic and other surgeons, mathematicians, biologists, and cancer researchers. They demonstrated that the colour information can give novel functional information and novel molecular information, and built the MARS spectral (colour) CT scanner.
The company has already sold six "scientific release" scanners which are manufactured by a network of contract NZ manufacturers, and they are now developing a human scanner that will look inside the human body for better diagnosis, and for researching cures.
Dr Stephen J. Sowerby: Facilitating Academic Culture Change with an Applied Science Exemplar of Commercial Innovation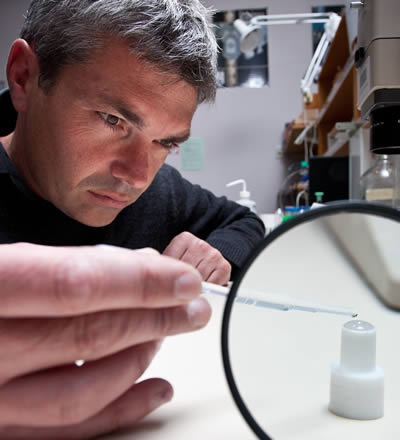 Dr Stephen J. Sowerby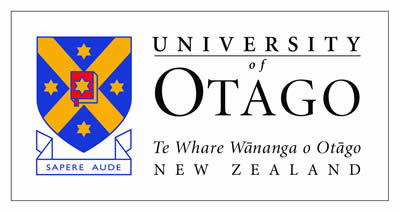 The importance of leading the University of Otago's Applied Science Programme by example is something Dr Stephen J. Sowerby is acutely aware of and a firm believer in. An entrepreneurial researcher himself, Dr Sowerby strives to impart the value of commercially-focused research to his Applied Science students and other academic staff members.
In order to do this he draws on his experiences in science innovation and enterprise and in particular from the two companies he co-founded around his most recent inventions. The first had research and industrial applications in nanoparticle analysis, while the second in New Zealand's vitally important agricultural sector. Not limited to New Zealand though, the owners of these technologies are taking them to the world.
As evidenced through his achievements to date, Dr Sowerby's research ethos aligns strongly with government signals that seek commercially applicable outcomes from publicly funded research. While he is very comfortable striving to solve industrial problems through science, this focus also extends to his primary research curiosity in new ways of analyzing single molecules of DNA and in the chemical origins of life as a route to novel nanotechnologies.