Ian Short
Chief Executive
Institute for Sustainability
ian.short@instituteforsustainability.org.uk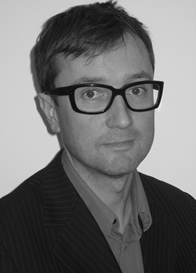 The Institute for Sustainability is an independent charity established in 2009 to significantly accelerate the delivery of sustainable cities.  The Institute works with a diverse range of partners in the UK and internationally to deliver innovative demonstration projects focussed on systemic solutions for cities and neighbourhoods. We have a broad range of innovation projects that focus on sensing and management from the building level through neighbourhoods and districts and up to city level.
The Institute works both with the demand side, those looking to buy innovation, and the supply side, to help bring high impact ideas to market.
Ian is interested in forging links with organisations in New Zealand looking to deploy smart city innovation and with those with solutions for smart cities that could be applied in the UK. Outcomes include sharing of best practice research and case studies, access to the best UK innovators and demonstration opportunities in the UK.
Two projects are worth mentioning that cover many of the areas to be covered in the Wellington workshop. The first is called Smart, Sustainable Districts where the Institute for Sustainability is working with 11 of the highest aspiration district scale developments across Europe to help them deliver district scale exemplars in both smart and sustainable. The second is the Smart London Innovation Networks where we are working with large developers, utility companies and the Mayor's office to source and co-develop best practice innovation in data capture, platforms, sharing, validation, analysis and modelling.
Organisations Ian would like to meet in New Zealand:
Continue dialogue with Christchurch City Council, Auckland City Council, New Zealand Centre for Sustainable Cities, Ministry of Business, Innovation and Employment.