Turning Kiwi Scientists into Superheroes
KiwiNet has kicked off its first ever public fundraising campaign "Turning Kiwi Scientists into Superheroes".
1 October 2021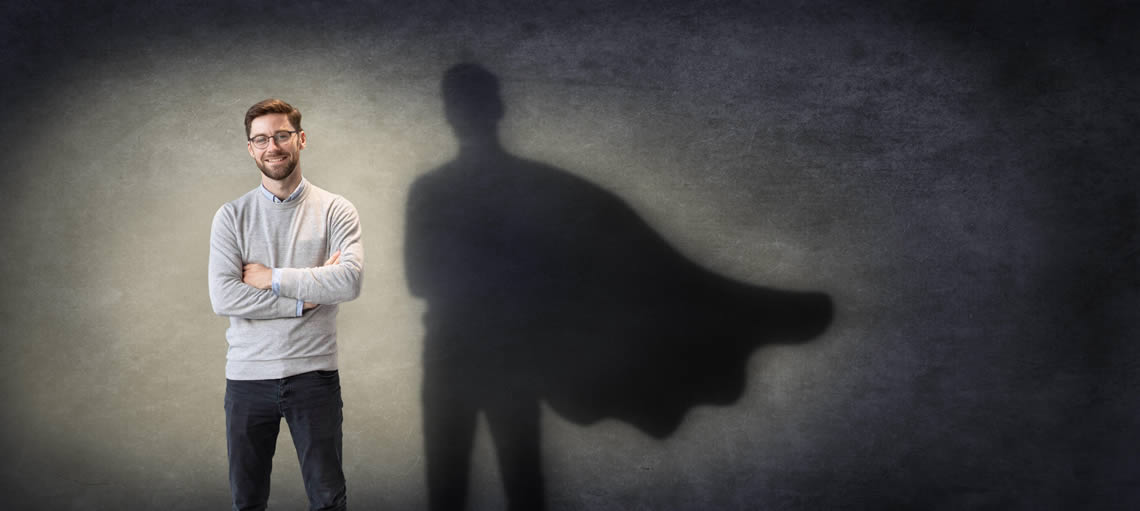 Dr Brendan Darby - Superhero
Throughout October and November, KiwiNet is seeking support from individuals and organisations passionate about science, and its potential to change the world. Funds raised will bolster the KiwiNet Emerging Innovator Programme, a mainstay of the organisation's drive to get clever science out into the real world.
Debra Hall, Chair of the KiwiNet Investment Committee says while around 15 Emerging Innovators are selected to participate in the programme each year, KiwiNet has a bolder ambition.
"We want to double-down on a programme that we know works. We want to create 30, or more, Science Superheroes in 2022!"
"The Emerging Innovator Programme has previously benefited from private philanthropic funding. We are exceedingly grateful for the generosity of those organisations which have supported us up until now. We also know there are other generous people across the early-stage investor, deep tech and innovation space who truly believe in the potential for science to change the world — and we are asking them to help us turn Kiwi Scientists into Superheroes."
The Emerging Innovator Programme, established in 2015, delivers results. Through this small and targeted intervention, KiwiNet has already helped more than 70 Kiwi scientists see the value of their research in a new light. The programme transforms scientists by changing how they think about their science. It takes specific scientists with potentially world-changing ideas, unlocking a mindset that reframes their research efforts to create real world impact – creating brilliance 'out there' in addition to 'brilliance inside the lab'.