Molecularly imprinted polymers that pick out good and bad molecules from liquids attract further funding support to take innovation from lab to market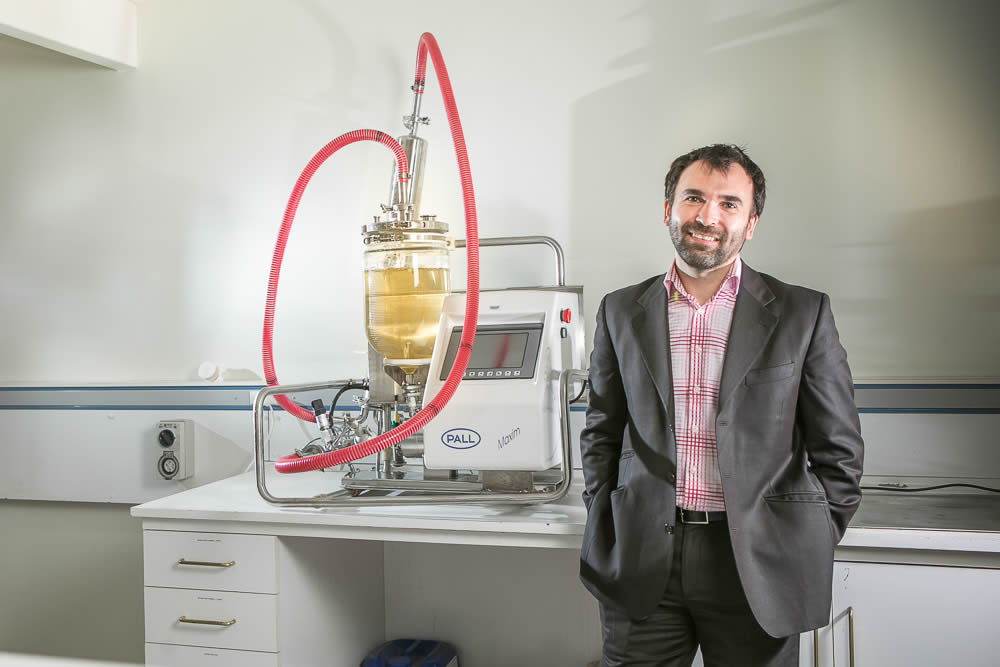 Nigel Slaughter, Chief Executive of Ligar
KiwiNet-backed Ligar, the developer of molecularly imprinted polymers (MIPs) for purification and extraction, has secured an initial investment of hundreds of thousands of dollars from Wallace Corporation, following KiwiNet investment support, to further accelerate commercialisation.
Ligar's revolutionary technology solves a growing need for many industries to be able to extract both valuable and undesirable substances, whether those products are consumable liquids, dissolved minerals, water or ingredients used in manufacturing.
Ligar, a spin-out company that has been in development since September 2011, is based on a partnership between WaikatoLink Limited, the commercialisation and technology transfer company of the University of Waikato, and Wintec's subsidiary LearningWorks, which is commercialising Wintec's world leading research on molecularly imprinted polymers.
Over the past three years Ligar has received investment support from KiwiNet's PreSeed Accelerator Fund from MBIE for three technology projects totalling $436,000. This funding was matched by WaikatoLink and Wintec.
Ligar has already successfully used its specially designed molecules to remove agrochemicals and smoke taint from wine; and is now investigating food and beverage purification and metal extraction. The company will use the new funds from Wallace Corporation to scale up the organisation and start a range of industrial trials with the aim of going to market with products later this year.
Graham Shortland, Chief Executive Officer of Wallace Corporation, New Zealand's leading co-product partner to the New Zealand food processing industry says: "we're always looking for innovations that will help us sustainably deliver greater value from our raw materials."
"We first became interested in Ligar's technology due to its potential to recover chromium used to tan hides, which makes good financial and environmental sense. We quickly saw that Ligar's novel technology had commercial potential in a wide range of areas so we invested in the whole business. This investment is the second investment in a WaikatoLink spinout company in as many years."
Duncan Mackintosh, the Chief Executive of WaikatoLink says, "We're delighted to see another of our spin out companies go on to gain further investment from an industry player after first receiving investment and support from KiwiNet."
Andrew Turnbull, Chair of KiwiNet's Investment Committee says, "We were very confident backing Ligar along the way as it continued to demonstrate great potential and we could see a clear path from the lab to market. It's a fantastic example of the value that can be created by publicly funded research organisations."
Nigel Slaughter, Chief Executive of Ligar says: "in many industries great value can be derived by extracting valuable molecules more effectively or by removing unwanted molecules to improve product quality. We have identified a number of high potential market opportunities with industry partners around the globe, so the Wallace Corporation investment is very timely."
He says one of the biggest opportunities is the extraction of high value substances from food and beverages and the removal of unwanted chemicals and contaminants.
"Wine is a good example; the Australian state of Victoria lost $100 million in 2009 alone due to smoke taint in wine caused by bushfires. Over the last few years that figure would total close to half a billion dollars, and that's just one contaminant in one part of the world."