Cawthron Institute to supply laboratories worldwide with unique, high value marine biotoxins through agreement with Sigma-Aldrich Corporation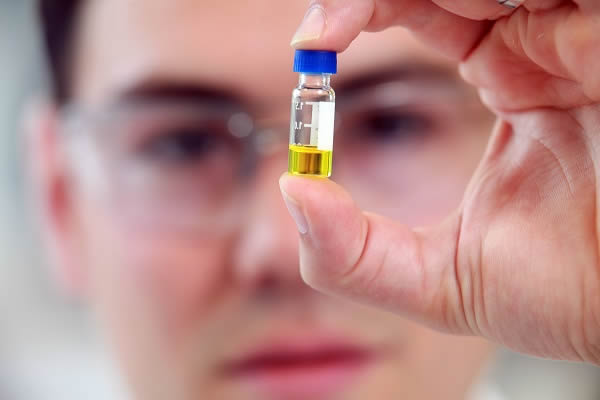 Nelson, NZ - Unique marine biotoxins discovered by Cawthron Institute worth up to one million times the value of gold will be supplied to laboratories worldwide under a global distribution agreement with international analytical and chemical company Sigma-Aldrich Corporation.  The project, which has received crucial PreSeed funding and expertise from KiwiNet to turn Cawthron's highly-regarded marine toxin and food safety research into an investable proposition, has the potential to create up to ten high-skill jobs at Cawthron and generate significant returns back to New Zealand.
"These high-value manufactured exports will support laboratories worldwide to manage human health risks from biotoxins in seafood and add a new suite of products to Sigma-Aldrich's catalogue," says Cawthron Institute Chief Executive, Professor Charles Eason. "With the backing of KiwiNet we've been able to capitalise on our world class research and establish a new commercial partnership which is an excellent outcome for Cawthron, KiwiNet and the local economy." 
High purity marine biotoxins are increasingly required by laboratories worldwide as Certified Reference Materials (CRMs) when testing for these toxins in seafood. This is critical for monitoring seafood safety and helps provide greater certainty to consumers that their seafood is safe to eat. To ensure testing for these toxins is robust and accurate, CRMs are used to calibrate test instrumentation.
Cawthron Institute's Analytical Services Technical Manager Dr Paul McNabb says, "The equivalent of a teaspoon of these marine biotoxins is valued at over NZ $100,000, "…but it is a very small, niche market and they are sold in small (microgram or milligram) quantities.  It's an extremely high value low weight export."
In early 2013, the KiwiNet Investment Committee approved $60,000 PreSeed funding to support Cawthron's own investment, and provided support to help Cawthron accelerate the establishment of a new partnership for the manufacture and distribution of CRMs.  This support built on long-term research investment by the Ministry of Business, Innovation and Employment's (MBIE) in Cawthron's seafood safety research.
The Kiwi Innovation Network (KiwiNet) comprises universities, crown and independent research institutes, and agencies working together to increase the scale and impact of scientific and technology based innovation in New Zealand.
KiwiNet Investment Committee Chairman, Andrew Turnbull says, "The support from KiwiNet enabled Cawthron to engage closely with Sigma-Aldrich and has enabled them to commercialise their CRM business, with support from specialist advisors.  Cawthron's alignment with industry has ensured their aquaculture, seafood safety and environmental research has line-of-sight to market. Not only is this good business, it's also very satisfying to see Cawthron's science that they've worked on for years in a lab, continue to make a positive difference to New Zealand's economy and in the wider world."
Cawthron produces the toxins using a highly-sophisticated process developed at the Institute over 20 years, involving extracting, isolating and purifying the bioactive compounds from toxin-producing microalgae that are grown and processed on site.  In 2000, it developed the first instrumental test method for marine toxins in seafood – replacing the existing mouse-based test. The new method has been adopted by laboratories worldwide and is now the standard for detecting marine toxins in seafood, and has recently been made mandatory in the European Union.
The development of the new method required Cawthron to produce their own standard reference material for a range of toxins from scratch, as no one else used instrumental techniques for marine toxin testing. Applying knowledge on algal growing conditions it developed over years of research into algal blooms and related ecological parameters, combined with expertise in chemical extraction, purification and analytical detection methodologies, Cawthron succeeded in producing the compounds with the required purity and stability.
The partnership between Cawthron and Sigma-Aldrich will deliver a new product range to meet the needs of laboratories worldwide and extend availability of the marine toxins through the global Sigma-Aldrich distribution network. The agreement will enable scientists around the world to more easily access the toxins.
Sigma-Aldrich Global Director Strategic Business Development (Analytical) Dr Fabian Wahl says, "This agreement strengthens our long-standing relationship with Cawthron Institute and provides broader access to essential Certified Reference Materials needed by ISO 17025 accredited laboratories."
For further information please contact:
Sandra Lukey
Shine Group (PR for KiwiNet)
Cell: +64 21 2262 858
Email: sandra@shinegroup.co.nz
About KiwiNet
The Kiwi Innovation Network (KiwiNet) comprises universities and crown research institutes and agencies working together to increase the scale and impact of scientific and technology based innovation in New Zealand. KiwiNet's role is to empower those involved in research commercialisation by helping them access the tools, connections, investment and support they need. By working together, KiwiNet aims to better leverage the combined capability of NZ research organisations and help each other to achieve greater commercial outcomes for New Zealand.  KiwiNet partner organisations include WaikatoLink, Plant & Food Research, Otago Innovation Ltd, Lincoln University, AUT Enterprises, AgResearch, University of Canterbury, Callaghan Innovation, Viclink, Landcare Research, Cawthron Institute, ESR and NIWA. Principal support is also provided by the Ministry of Business, Innovation & Employment (MBIE).
About Cawthron Institute
Cawthron is New Zealand's largest independent science organisation, specialising in research that protects the environment and supports sustainable development of primary industries. It is a world-leader in microalgae and algal technologies particularly in harmful algal blooms and extraction of high value compounds from algae. Cawthron works alongside a number of New Zealand biotechnology companies and its expertise is helping keep New Zealand at the forefront of the global biotechnology industry. It made a significant investment in developing its capability in algal technologies over the past decade, including in technology, staffing and new research. In 2011, Cawthron launched Cawthron Natural Compounds, an initiative focused on extracting minute amounts of complex organic compounds sourced from algae and selling them to international markets.
About Sigma-Aldrich Corporation
Sigma-Aldrich is a leading life science and high technology company whose biochemical organic chemical products, kits and services are used in scientific research, biotechnology, pharmaceutical development and the diagnosis of disease. Their products and services are also key components in pharmaceutical, diagnostics and high technology manufacturing. A NASDAQ-listed company, Sigma-Aldrich customers include more than 1.3 million scientists and technologists in life science companies, university and government institutions, hospitals and industry. The Corporation operates in 35 countries and has nearly 9,000 employees.