A big thank you to our 2023 Awards evening sponsors. Their generous support allows us to continue to bring together Aotearoa's science, research, and deep-tech communities for a night of celebration and provide an even better experience.
Ngā mihi nui.
These sponsors believe in the power of science and research to create world-changing innovations. Find out more about them below.

Callaghan Innovation – Keynote speaker sponsor
We activate innovation and help businesses grow faster for a better New Zealand.
We partner with ambitious businesses of all sizes, providing a range of innovation and research and development (R&D) services to suit each stage of growth.
Our people – including more than 200 of New Zealand's leading scientists and engineers – empower innovators by connecting people, opportunities and networks, and providing tailored technical solutions, skills and capability development programmes, and grants co-funding.
We also enhance the operation of New Zealand's innovation ecosystem, working closely with government partners, Crown Research Institutes, and other organisations that help increase business investment in R&D and innovation.
We operate across New Zealand from four urban offices and a regional partner network in a further 14 locations.

Sprout Agritech – Sponsor of the Breakthrough Innovator Award
Since 2015 Sprout has been building global agrifoodtech businesses and entrepreneurs through its Accelerator and venture investment.  Its focus is on investing in entrepreneurs and technologies that improve the efficiency and sustainability of food production and distribution.
Sprout provides emerging agrifood technologies and start-ups with a pathway to global markets and international investment networks through its local and sector-focused group of investors including Finistere Ventures, Our Crowd, and Fonterra.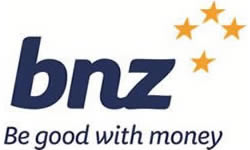 BNZ – Sponsor of the Research Entrepreneur Award
Bank of New Zealand was founded in 1861 and has been an integral part of New Zealand life ever since. Today the bank employs over 5,000 people in New Zealand; works with Personal, Business, Agri and Private Wealth clients; and has 135 branches and Partners' Centres across NZ.
We're committed to positive change, focusing on kaitiakitanga (caring for the natural world), and manaakitanga (caring for people and communities), and are actively taking steps to accelerate the just transition to a net zero emissions economy, one that supports the regeneration of the natural environment. We are delighted to partner with KiwiNet to support, promote and showcase research that is changing our world and which has led to commercial success.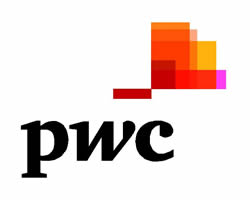 PwC – Sponsor of the Breakthrough Project Award
Every day 185,000 PwC people in 157 countries work hard to build strong relationships with others and understand the issues and aspirations that drive them. In New Zealand, PwC employs over 1,250 people and has offices in the Auckland, Waikato, Hawkes Bay, Taranaki, Wellington, Canterbury and Otago regions.
Over and above our traditional service offerings, PwC New Zealand also has a strong industry focus, with multi-discipline teams dedicated to key industry groups in both global and national markets. For our clients, this means the best local knowledge combined with the broadest global experience.
Our partners and staff are dedicated to solving the complex problems businesses are facing in today's changing market place. Now, more than ever, we have the resources to meet these needs through our truly integrated global network.

Simpson Grierson – Sponsor of the Commercialisation Professional Award
Simpson Grierson is one of New Zealand's leading full service commercial law firms, and also one of the largest.
Invested in your future. It's a promise we make to our people, our clients, and New Zealand. Put simply, it means our best future is in helping you shape yours. Supporting your success, creating great outcomes, and investing in long-term relationships.
We invest in our clients, earning trust through exceptional service, open communication, and helping them to grow and succeed. We shape our service around specific client needs, delivering commercially-savvy legal advice while solving problems and anticipating others. Having us in your corner means having the confidence to get on with what you do best.
We invest in New Zealand, helping to make this country one of the best places in the world to live and work. We advocate on key issues and support New Zealand's decision makers in promoting the wellbeing of our communities.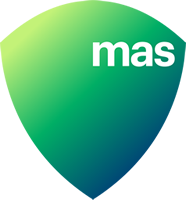 MAS – Sponsor of the Commercialisation Impact Award
MAS is an insurance and investment provider that's been looking after New Zealanders for more than 100 years. We offer a wide range of general insurance, life insurance, income protection and KiwiSaver options.
As a mutual, MAS are focused on Members and purpose, above profit. In fact, we've been awarded Consumer New Zealand People's Choice for house, car, and contents insurance seven years in a row.
Our purpose is to inspire a healthier Aotearoa and we're committed to having a positive impact on society and the planet.
We even structured our business to do good. We set up the MAS Foundation to invest in community health and all our Member investments and our own are invested in a responsible and ethical way.
If you want a different type of insurance or investment choice, one that can make an impact. Choose MAS.
Medical Funds Management Limited is the issuer of the MAS KiwiSaver Scheme. PDS available at mas.co.nz