A Call for Expressions of Interest
Women in Leadership Development (WILD) Programme
KiwiNet and Brandon Capital Partners are calling for Expressions of Interest for the Women in Leadership Development (WILD) Programme which seeks to advance the leadership and governance skills of women with a STEM background.
We are looking for expressions of interest from:
Women with a STEM background currently working in the commercial sector who have career aspirations in leadership and governance and are looking for a unique opportunity to advance these skills by taking part in this programme. Ideal candidates are likely to be those working in commercial teams around NZ and can include those working at Tech Transfer Offices of New Zealand's universities and commercialisation teams at Crown Research Institutes. Candidates can be employed at any size entity and should be currently working on commercial opportunities. Employers should also be aware and supportive of the candidate participating in the WILD programme.
Boards that have a genuine desire to increase diversity and inclusion in governance and are keen to actively mentor and upskill women with a background in STEM.
We will use the Expressions of Interest to gauge demand for a programme like this, inform final design of the programme and gauge the willingness of boards to participate and any potential sponsors for the programme.
If the response is positive we aim to establish this programme in 2021, to help shape the future leadership base of science and innovation in New Zealand.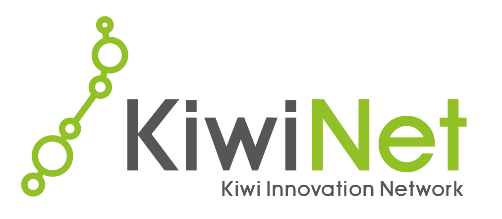 Why are we creating this programme?
We believe that in order to create meaningful impact in the inclusion statistics of our science and innovation leadership teams and boards, there must be an intervention in the career pathways.
Under-represented demographics at leadership levels occur due to many different barriers, including lack of training opportunities, lack of mentorship, lack of workplace support, and both conscious and unconscious bias. The WILD Programme would provide a select and distinguished group of potential leaders with the ability to:
accelerate their learning in governance and decision-making
become aspirational and inclusive leaders
make life-long relationships with an exceptional peer group
have the privilege of observing meetings of high performing boards
be mentored by a director from their assigned board
The WILD Programme would be facilitated on an annual basis with a cohort limited to 10 potential women leaders. 
Acclaim For The Australian WILD Programme
Our outlined programme is based on the WILD initiative facilitated in Australia. The first WILD Programme was facilitated in the state of Victoria and received an overwhelming response from the Australian STEM sectors in early 2019. Twenty high-calibre candidates were inducted into the programme from over 70 applicants.
Although newly established, the WILD Programme has already achieved significant positive outcomes with over 40% of the cohort experiencing career progression since the start of the Programme. The cohort has also built powerful relationships and camaraderie, with regular, ongoing communications.